Be ready to have fun with exciting games and challenging activities!
We are all about being physically and mentally active, so wear comfortable clothes and sneakers,
​unless you come in the winter for snow tubing.

You can spend anywhere from 2 hours to a whole day at Ravine Adventures.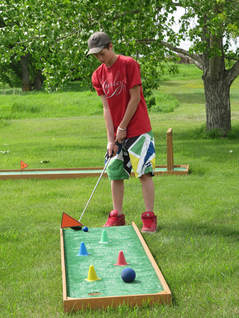 ​Ravine Adventures Fun Party
​
Duration: 2 hours
Cost: $210.00, up to 12 participants
Age group: 5-99
(For a bigger group please inquire)

You'll have fun on the Human Foosball court, get your leg muscles going on the 4 Pedal Go–Karts, use your coordination skills playing a round of 9 hole (portable) Mini Golf, shoot some targets with a paintball gun (100 paint balls included) and if the time allows, we'll end the party with a game! ​
---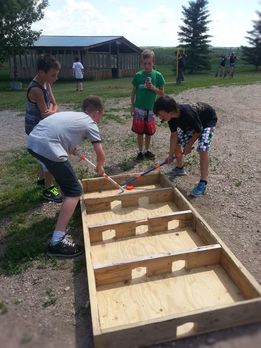 ​School Adventure package
Perfect for school outings like year- end or a physical activity/gym day during the school year! ​
​​
This package includes most of
our Activities
(Does not include paintball) fits group sizes for up to 24 participants and is suitable for Kindergarten to grade 12.
Starts at 10:00 am and goes till 2:00 pm. Bring your own bagged lunch or purchase a smokie roast ($5.51 per person & incl. a pop/water) for your group.
$420.00
​
​
---
Ravine Adventures Day

It is an all-day adventure that starts at

10:00 am and goes till 4:00 pm.

It will include most of

our Activities (Does not include paintball) adjusted to your group and weather.

A lunch and snacks for up to 20 people we'll be prepared for you!

It is fun for any age, any organization, family or a private event!

$672.00
There is room for up to 24 people with this package,
​$33.60 extra per person if more then 20 participants.
​​
---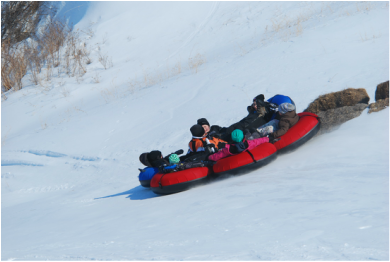 Winter

​Spring, summer and fall is a great time to book one of the above Adventures and in winter come on out and have an awesome, fun time snow tubing!
---
​If your group is bigger/smaller please
contact us
and tell us about your group
​and we'll get back to you with more options!
​