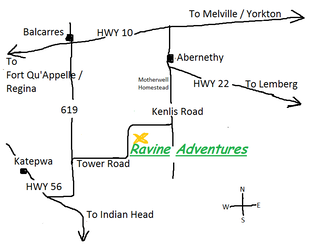 306-333-2029

Are you planning an outing for your organization, a family get together, a bachelor party or are you a teacher looking for a strong year-start / memorable year-end?
​
Open
Monday-Sunday
by
​appointment!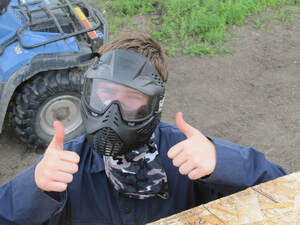 Paintball

Ravine Adventures offers fun and recreational paintball. We are able to accommodate smaller and bigger groups.

​​We pride ourselves in keeping every game safe. Our equipment is well maintained.
​Our coveralls are washed and our goggles are cleaned after every group of players.

​Paintball is an exhilarating experience, excellent opportunity to work on and improve team working skills, a lot of fun, as much of a workout as you make it, and a healthy adrenaline rush!! There are obstacles galore of all different kinds. We added a small fort where "capture the fort" is played.
You better be on your toes,​ because you never know where they are coming from!!
The safe zone doubles as a viewing area for non- players, great for taking pictures or making a video clip!

Our $31.50 basic package includes everything needed to play. ​
​​
Coverall (fits most sizes, or bring your own suitable clothes if you prefer),
goggle, bandanna, gun and 200 rounds of paint-balls are all included!
You will bring the shoes, and for your own safety no flip flops or open toed shoes, please.
10 years and older!
​
​
Extra paint
$36.75 per 500 (1 bag)
$126.00 per 2000 (1 box)

$6.30 for 1 wiener, to roast over an open fire and includes 1 pop/water
(​Needs to be pre ordered)

---
Remember
NO WAIVER = NO PLAY
---
Winter at Ravine Adventures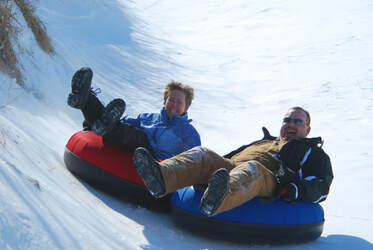 Our snow tubing season is very much dependent on the blessings of mother nature and her provision of snow to us. That's why throughout a winter season there might be times that we can be open for snow tubing and other times during the same season that we are not. Since your safety and fun is our main priority, we rather close the hill in case of doubt.....
​
We offer a fun hill just the right size to have a fabulous time sliding.
Stairs and handrails are helpers for the short way back up.

​We have a canteen area that is heated where you can change into your snow gear and warm up if needed.



---